The following sales and delivery terms apply for all purchases made at ECLECTICIST Malta or on eclecticist.eu . All purchase agreements at ECLECTICIST Malta store or on eclecticist.eu are to be made in English. Purchasers must be 18 years of age or older to purchase certain items at ECLECTICIST Malta store and on eclecticist.eu
VAT: MT 22821027
The product price is the price displayed in EURO € for the item or the service at the time of ordering.
Prices do not include any decoration or further accessories shown in the pictures, unless stated.

The price of the individual item is listed in the item overview and on the item page.

The price of the individual item at ECLECTICIST Malta store and on eclecticist.eu does not differ.

The price of the individual item includes VAT and excise duties.

The price of the individual item does not include delivery.
The price of the individual item does not include assembly.

The availability and cost of ECLECTICIST Malta's products are subject to sold-out situations as well as printing and pricing errors. This applies for both printed offers (in advertising supplements and catalogues) and any information on eclecticist.eu. In the event of a pricing error, we will correct it as quickly as possible.

All prices are current and are updated on a regular basis.
In the event of an item being erroneously underpriced, ECLECTICIST Malta store and eclecticist.eu will not be liable to supply that item to the customer at the stated price, provided that the customer is notified before the item is paid for by the said customer. In such circumstances, ECLECTICIST Malta store and eclecticist.eu reserve the right to cancel the order in question. In the event that said order is cancelled, the customer will be given a full refund on any amount already paid including transport costs.
We do not sell any products or services that go against the Maltese Law.
We accept online payments via Revolut, BOV Mobile app and Visa, Mastercard, Maestro enabled cards. Eclecticist ensures that all transactions are done via a secure payment page and that no credit card details are stored on the eclecticist.eu website.


Kindly note that for Revolut and BOV Mobile payments, the Customer takes full responsibility to send funds to the correct number, being +356 99800751. ECLECTICIST does not accept any liability for losses should the client forward funds to the incorrect number.
When affecting payment through Revolut or BOV Mobile, the Customer accepts that their order is not confirmed until the payment is processed and a confirmation email sent. ECLECTICIST does not accept any liability should the Customer fail to make payment in a timely manner, being within 8 hours.

Goods can only be exchanged within fifteen ( 15 ) days from purchase and upon presentation of proof of purchase.
Please note the below terms & conditions:
Products must be returned in good condition and in original packaging.

Electronics can only be exchanged, if boxed and sealed in original packaging.

Food, earrings, masks and headbands cannot be exchanged or returned.

Returns c an be exchanged for another product or a credit voucher.

If you return a product that is damaged or used in a way which significantly reduces the value, we reserve the right to reduce or refuse returns.

Custom-made products such as furniture c an not be exchanged.

The cost of additional services such as Carry in service & Carry up service will not be returned if the delivery has been carried out.
If your item arrives damaged or faulty please contact ECLECTICIST customer support on info@eclecticist.eu
Please note that as a customer you have fifteen days (15) in which to make a claim regarding missing parts or packages. We suggest that you check your entire package/s once goods are received.
In the event that we are unable to resolve an issue with you directly, you have the right to refer the dispute to the EU's Online Dispute Resolution Platform at http://ec.europa.eu/consumers/odr/


HOW TO EXCHANGE OR REPLACE AN ITEM
Does your product have a quality defect?

Are parts missing in your order?

Has the order been subject to transport damage?

Do you have other claim related issues?
Take your product to ECLECTICIST store to arrange an exchange or replacement with our staff or contact customer service email.
If an item was defective at the time of sale, you have the right to exchange it for a new one; alternatively, we will attempt to repair the item. Your claim must be made within fifteen days (15) of purchase.
The item must be returned to ECLECTICIST store along with a copy of the invoice/receipt .
We offer a 2-year warranty period from purchase, on all items.
If an item is purchased or on order and the customer has been notified of its arrival , the Customer must collect said item, or arrange for delivery within seven (7) days from notification. ECLECTICIST will not be held responsible for any damages or losses after said seven (7) day period.
While completing your order you will be requested to select whether you would like your order to be delivered to your chosen address or to be collected from one of our stores.
If the 'pick-up' option is selected, you will be requested to collect the order from the ECLECTICIST outlet. When you select the 'pick-up' option, you automatically agree to collect your order within 7 days of purchase.
If the 'delivery' option is selected, your purchase will be delivered to you between Monday to Saturday.
Upon arrival to your chosen address, the delivery person will call you on the mobile number you provided. If unsuccessful and you do not respond to the call your order will have to be collected from the store within 5 days.
If ECLECTICIST fails to deliver the products due to Force Majeure or the customer's failure to provide adequate delivery instructions, ECLECTICIST will not be held liable for any failure to deliver said products.
During the Covid-19 public health outbreak, all delivered items will be left outside on the doorstep to ensure social distancing.
ECLECTICIST does not ship internationally and only delivers to the islands of Malta and Gozo.
ECLECTICIST reserves the right to change delivery charges as it may seem fit from time to time, however processed orders will remain as is.
Each order will be treated as one and therefore delivery will only be done to one selected location.
Personal information provided to ECLECTICIST for processing of orders will not be used for Marketing purposes or any other reason than to process orders, unless agreed otherwise with the customer.

To install this Web App in your iPhone/iPad press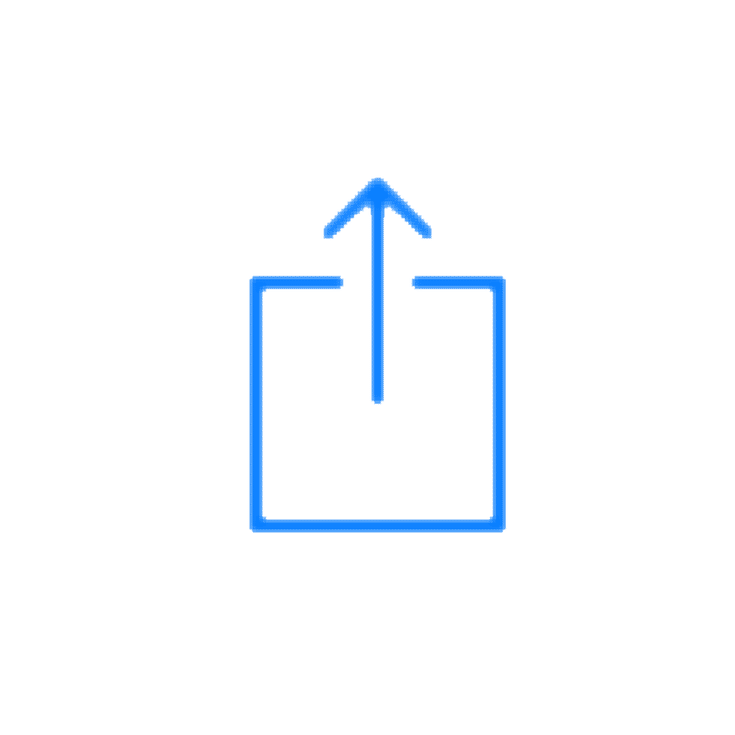 and then Add to Home Screen.